Welcome to

Stellar Smiles Bridgewater
Stellar Smiles Bridgewater is excited to serve the Bridgewater area, providing affordable, quality dental services to both adults and children. We understand that choosing a dentist is an important decision for your family. Allow our efficient and attentive staff to care for your family's individual dental needs in our relaxed, stress-free office. Trained in the latest techniques, we offer a range of preventative and restorative services in our state-of-the art facility. Our goal at Stellar Smiles Bridgewater is to provide your family with exceptional dental care, while ensuring your comfort and satisfaction. Feel free to browse our website to get to know us and learn more about our friendly staff and comprehensive services.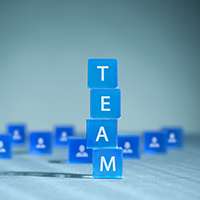 Our Team
Dr. Desai and the staff at Stellar Smiles Bridgewater provide quality dental care to patients in the Bridgewater area, focusing on a comprehensive approach to oral health. By treating and educating patients, our team helps patients to stay healthy in between visits. Our staff understands the importance of listening to patients, helping them to feel comfortable and relaxed. This personal approach is evident in everything we do. From making an appointment, filling out paperwork, conducting an examination, and providing dental treatments, the staff at Stellar Smiles Bridgewater take the time to connect with patients and give them the thoughtful attention they deserve. Our team is trained on advanced dental procedures and techniques so that patients can benefit from the latest in dental care.
About Us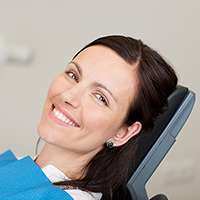 Our Services
Stellar Smiles Bridgewater provides a wide variety of dental services and procedures to address all of our patients' dental health needs. By combining quality patient care with up-to-date technology, we are able to treat patients of all ages in a comfortable and relaxing setting. Our website includes information on the following items: Dentist, Cosmetic Dentist, Family Dentist, Emergency Dentist, Dental Implants, All-on-4, Teeth Whitening, Dental Veneers, Dentures, Dental Crowns and more. Our Dentist and experienced staff are trained to not only treat patients but to identify what caused the health concern in the first place. This comprehensive approach sets patients of Stellar Smiles Bridgewater on the road to recovery and long term oral health.
View Our Services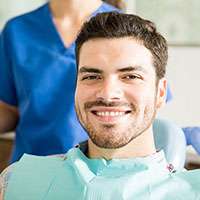 EMERGENCY DENTIST vs EMERGENCY ROOM
Dr. Megha Desai, Stellar Smiles Bridgewater, emergency dentist can offer emergency treatment when the individual needs. Our team has the necessary skills to provide the best and most effective form of emergency treatment for the individual while also keeping the patient comfortable during the procedure.
After an accident occurs, call our office and schedule an appointment as soon as possible. If we are available, we will treat the individual immediately. It is crucial to receive treatment for a damaged or missing tooth as soon as possible. The longer an individual waits to seek treatment, the greater chance that the individual will not be able to repair the damage. Fortunately, we can treat the issue and ensure that regardless of the treatment decision the individual makes, that the individual's teeth are on the right track for continuing strong oral health.
If you live in Bridgewater, New Jersey call (908) 772-8629 and schedule your appointment to experience why patients trust Stellar Smiles Bridgewater with their general care and emergency dental needs.
Read More